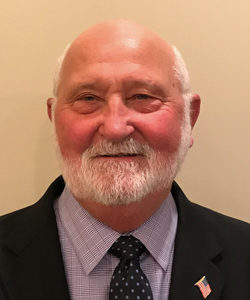 Terrance K. Bromley, Owner of FSB Realty Services, LLC, has been involved in countless commercial real estate ventures since 1973 and has been a New York State Licensed Real Estate Broker since 1975. Mr. Bromley, an alumnus of Rochester Institute of Technology and Veteran of the Unites States Armed Services, is a native of Rochester.
Mr. Bromley has played an influential role in many of Rochester's economic redevelopment programs including projects such as the Corn Hill Center, Irving Place (former City Hall), HH Warner Building, Harro East building, 1999 Mt. Read Blvd., (former 3M Corporation) and Country Village; just to name a few. Outside of Rochester, Mr. Bromley has worked with clients worldwide and has developed properties in Daytona Beach, Ormond Beach, St. Petersburg, and Sarasota, FL and has been involved with development in Jehda, Saudi Arabia and Kuwait City, Kuwait.
Mr. Bromley has been fortunate to work with an extensive client list throughout the course of his career. Including, but not limited to; Tops Friendly Markets, Advance Auto Parts, Pepsi Co., Office Max, Wal Mart, CVS Pharmacy, Walgreens, Tim Horton's, Wilson Farms and Sugar Creek convenience stores, Dollar Tree, Family Dollar, IHOP, McDonald's, WW Grainger, The United States Post Office, Tyco Co., Citigroup, Chase, and Yum Brands.