Our Exclusive Listings

FOR SALE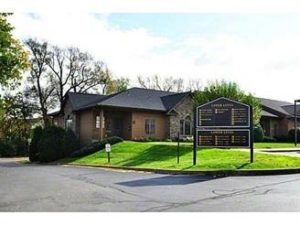 6605 Pittsford Palmyra Road
Fairport
https://listingmanager.costar.com/listing/14082888

Office condo situated in highly desirable Blackwatch Office Park.
First floor entrance with 1,340 square foot space on main level consisting of reception area, private office and bullpen area.
460 square foot lower level, and 400 square foot office mezzanine on second level.
Located in a well-established business corridor; across from newly renovated Wegmans. Fairport Electric
Contact: Kevin Bromley@ 585-425-2222 x 305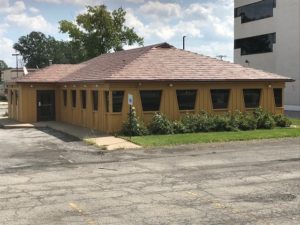 3120 Winton Road South
Henrietta
http://www.loopnet.com/Listing/3120-Winton-Rd-Rochester-NY/13627504/
2,925 SF
Retail/Restaurant
Situated in a well established and busy business corridor with great visibility.
Easy access to Interstate 590 and 390
Average daily traffic count 24,000
Immediate occupancy
Contact: Jim Clawson @ 585-749-2525
280 Lyell Avenue
Rochester
http://www.loopnet.com/Listing/280-Lyell-Ave-Rochester-NY/12115325/
Former Tent City. This property is located in an Empire Zone.
Corner location with 18,000 + daily car count.
Close to Downtown Rochester. Easy access to interstate highway.
Owner will sell or lease, and will subdivide.
This awesome property has five floors, with 20,000 SF +/- per floor.
Perfect opportunity for investment or owner use.
Contact: Jim Clawson @ 585-749-2525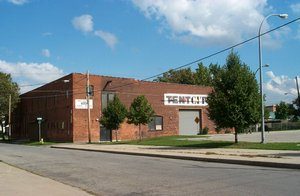 47 Parkway
Rochester
http://www.loopnet.com/Listing/47-Parkway-Rochester-NY/12115381/
This 20,000 +/- SF property is ideal for Office, Warehouse or Retail use.
Near Dewey and Lyell; across from Tent City.
Approximately 18,000 + daily car count at intersection.
Close to Downtown Rochester. Easy access to interstate highway.
Contact: Jim Clawson @ 585-749-2525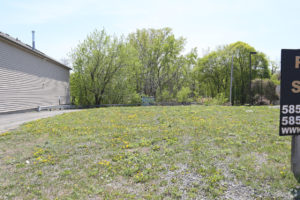 1607 Ridge Road West
Rochester
http://www.loopnet.com/Listing/1607-W-Ridge-Rd-Rochester-NY/10826717/
Outstanding pad site available for sale. Prime investment opportunity!
Total Lot Size: 0.35 AC
Ideal location with signal access. Right by Holiday Inn Express. Easy access to Interstate Route 390.
Contact: Jim Clawson @ 585-749-2525
FOR LEASE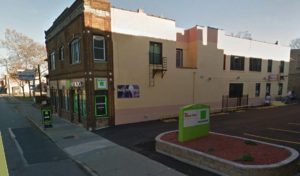 753 West Main Street
Rochester
https://listingmanager.costar.com/listing/14100378#
Located on Rochester's West Main Street, this space is part of a mixed use building featuring H&R Block.
This space sits off the road and includes off street parking which is perfect for your business. Plenty of signage available.
Contact: Kevin Bromley@ 585-425-2222 x 305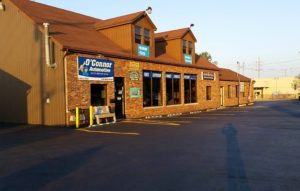 605 East Main Street
Palmyra
https://listingmanager.costar.com/listing/14318953
Flex space availablein a great location! Located on heavily traveled East Main Street (NYS Route 31) in Palmyra.
This property is ready to house your next business. 3 points of ingress/egress allows for easy in and out.
ADT count of approximately 12,000 cars per day drive by. Signage available to allow tenant to maximize their exposure and boost business.
Contact: Kevin Bromley@ 585-425-2222 x 305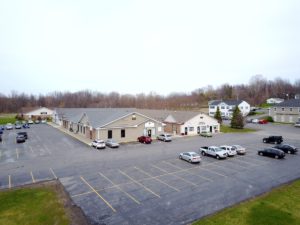 3513 Thomas Drive
Lakeville
http://www.loopnet.com/Listing/3513-Thomas-Dr-Lakeville-NY/6417779/
What's better than office space overlooking Conesus Lake?
New- 1,000 square foot office space now available. Ideal for medical or office use.
Complete with reception area, kitchen/break area, 3 individual offices and a conference room which could be used as a fourth office if needed.
3,000 square foot space is available on a build to suit.
This turn key property is available for immediate occupancy.
Take an aerial tour at: https://collab.dronebase.com/m/0f700ebf1e27b8af9ab62186682f08e8#
Contact: Kevin Bromley @ 585-406-7404
5626 Tec Drive
Avon
http://www.loopnet.com/Listing/5626-Tec-Dr-Avon-NY/6417780/
Looking for that ideal industrial space? Look no further!
This 5616 SF Flex property consists of open warehouse space as well as office space.
Comes equipped with Heat/AC, and has an ADA compliant restroom and kitchen area.
Contact: Kevin Bromley @ 585-406-7404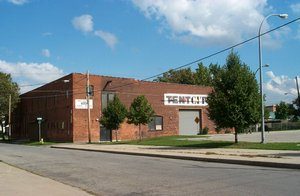 47 Parkway
Rochester
http://www.loopnet.com/Listing/47-Parkway-Rochester-NY/12967788/
This 20,000 +/- SF property is ideal for Office, Warehouse or Retail use.
Near Dewey and Lyell; across from Tent City.
Approximately 18,000 + daily car count at intersection.
Close to Downtown Rochester. Easy access to interstate highway.
Contact: Jim Clawson @ 585-749-2525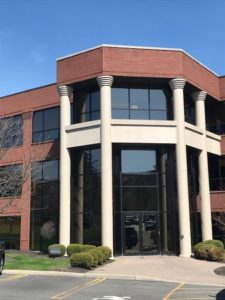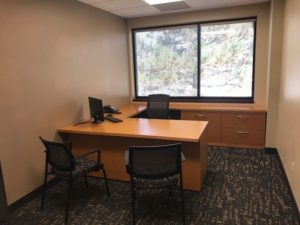 1080 Pittsford-Victor Road
Pittsford
Executive Suites for Rent
Whether you need long-term or short-term office space, our suites are ready to go!
No need to wait. Perfect for solo professional, entrepreneur or small business owner.
Our fully-functioning office services include:
Flexible lease terms (month to month, etc.)
Conference Room and Meeting Space
Internet access, Phones
Top of the line custom furniture
Work Room/Break Room
Ample, free parking
Business Mailing Address
Located on the Route 96 Corridor
Easy access to 490 and NYS thruway
Four office spaces available
Space 1: 144 square feet
Space 2: 144 square feet
Space 3: 160 square feet
Space 4: 160 square feet
Or all four spaces available = 600 +/- square feet
Conference room seats 10 comfortably.  Equipped with AV equipment for presentations.
Contact Terry Bromley @ 585-425-2222 x 206